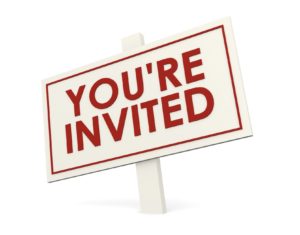 You will have received a letter in the post with the meeting details on it, if not, contact your Representative as soon as possible.
If so, and you wish to attend the mass meeting please show the letter to your supervisor and ask for a reasonable time to attend between 1pm and 6.30pm on the 18th of July.
If refused please let us know.
There will be some further meetings for you over the coming two months.
As you know Serco hotel services will be transferring (under TUPE) into the NHS on 1 October 2019.
Hopefully you would have had the opportunity to attend the Serco/NHS led workshops that have been on-going since mid-June and you may have seen GMB representatives at those meetings.
Formal TUPE consultation has not yet commenced with the recognised Trade Unions however, the initial consultation meeting is planned on 17 July 2019 and we expect it to be the first of a number of meetings with us.
In order to ensure you have the most up to date information we would like to invite GMB members to a meeting with Officers and Representatives at Derriford Hospital, Post Graduate Medical Centre from 13:00hrs onwards.
The purpose will be to address any concerns and questions you may have about the pending transfer.
Pay is very likely to be something which members will want to have absolute assurances on and that the transfer is going to work and support you. We will try our best to ensure there are minimal issues and disruption to you as a consequence.
Currently a number of you pay your membership subscriptions through your wages. We try to encourage all of our members to pay by direct debit so if you pay your membership through your wages there will be an opportunity at this meeting for you to switch to monthly direct debit payments. Should you wish to do this now please call 02920 491260 and the switch can be made instantly.
raymond.stewart@gmbactivist.org.uk
charlene.sibley@gmb-plymouth-health.com
katherine.darcy@gmb.org.uk
Branch Office: 01752 439274 – Leave your name, membership number and contact details
Join GMB: www.gmb.org.uk/join
Posted: 2nd July 2019